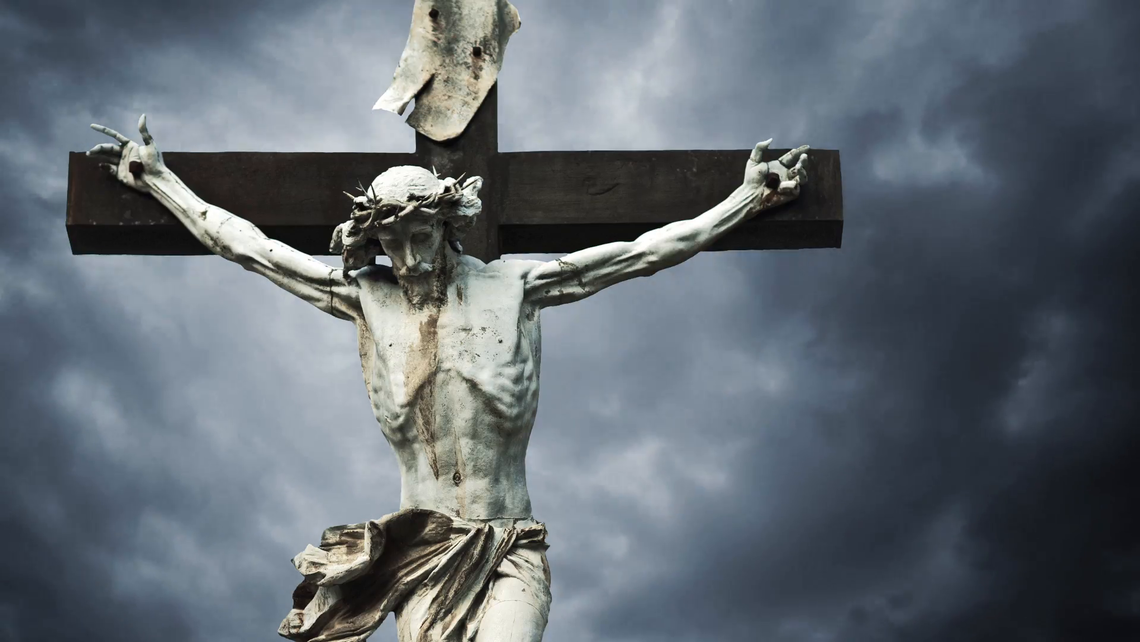 The Essence of the Gospel
Let's take a little break in our series on marital spirituality to take up again the Gospel message of mercy.  There is little that Satan is not able to distort in the minds of fallen men.  Mercy is perhaps one of the most perplexing of these.  While the message of the Gospel has manifold aspects, one cannot reasonably deny that mercy is an essential theme.  It is essential in that one cannot understand the mystery of the Cross without mercy.  Yet, the message of mercy is not always accepted.
St. John Paul II, the pope of mercy, observed that there are those who reject mercy because they recognize that accepting it places them beneath the mercy Giver.  Fallen man's pride, abetted by temptations of prideful demons, inclines some to rebel against the demand we submit ourselves fully to God in order to receive His mercy.  The temptation tells us that such submission is demeaning, when in reality it is beatifying.  We are made to submit to God.  Satan uses this truth to incline us to grow wearing in resisting submission to Christ so in our exhaustion, will submit ourselves to him and his temptations.
There are those who fear the message of mercy because it seems to them, to diminish the horror of sin and the need for repentance.  They fear that if God is seen as too merciful, the inescapable result will be permissiveness and presumption.  To some, Jesus's forgiveness of the woman caught in adultery risks such a scandal.  Yet, this again is Satan's temptation. 
He is inclining those so tempted into a Pelagian presumption that their forgiveness is dependent first upon them rather than on the Lord's mercy.  However, mercy begins with God's invitation to repentance.  It continues with God giving the sinner the grace necessary to say yes to the invitation.  The work of mercy is finished when Jesus gives Himself in redemptive love to the repentant sinner.  To presume at any level of conscious consent, however small, that one is any more worthy of mercy than any other sinner is to submit to Satan's chains to a corresponding degree.
Mercy, as St. John Paul II teaches, is love's second name.  It is the love God has given us in the human life of His Incarnate Son, poured out for us on the Cross.  Mercy is the greater love, in which God the Son dies for His people while they are both abandoning Him and putting Him to death.  Mercy is the message that we need for our time.  It is the reason that God raised up a 20th century Polish sister through mystical visions to proclaim the message to a world that seemed to be in the process of self-destruction.  It is one of the reasons He raised a Polish man who was influenced by St. Faustina's message, to the papacy in order to proclaim anew this message of mercy to the world.  It is the reason we had a German continuing the message and we now have an Argentinian pope who continues to proclaim mercy to a world that is in some ways, more in dire need of the message than even during the previous century of tears.
The first step in responding to God's offer of mercy, is to give it to another.  The forgiveness we give to another will be cathartic, it will purify us.  Forgiveness is beatifying.  It releases us from the shackles that chain us to the ruler of this present darkness.  It frees us from the fears which Satan uses to keep us bound, fears which keep us from fully accepting the Father's merciful love and proclaiming it to others.  There is a fear that often comes with forgiving, but looking to the Cross, and meditating on such ineffable mercy, can put aside all fear. 
Perhaps we know someone whom we have not forgiven.  Accept Christ's mercy for yourself and realize that this simultaneously means giving the same forgiveness to that person.  Perhaps we have forgiven someone who has hurt us deeply.  However, if the feelings of forgiveness have not yet arisen toward that person, reaffirming our forgiveness for him can disarm Satan's temptations to get us to revoke the forgiveness we had given.  Perhaps we are not aware of refusing to forgive anyone.  Nevertheless, if we are habitually inclined to think about someone, to desire something from that person but not really understanding exactly what we want other than some sort of attention, it is possible that this person has hurt us and Satan is working to keep our refusal to forgive him from our full consciousness.  In such a case, forgive him.  A feeling of being freed from an oppressive set of chains in response to forgiveness will be an indication of our previous failure to forgive.  If we are fearful of proclaiming God's mercy, we should seriously consider the possibility we are withholding forgiveness from someone.  This failure is the only thing we should fear because it prevents us from fully experiencing mercy.
Proclaiming God's mercy to the world is not a danger.  The world and the people in it are already in grave danger.  Mercy may not be immediately received by all.  Perhaps a few will misread it in some legalistic fashion as a something to presume.  However, even for such people it will be a seed of hope that will serve as something to grasp onto when Satan's temptations lead them to the point of despair, a state to which legions more people reach today than in times past.  For the vast majority, it will be a compelling message of hope and love.  Man cannot live without love, but today more and more people feel unloved and I dare say, unlovable.  The Lord's mercy we see in the Cross, is the Good News for which man pines.  It promises us that even when we are unlovable, God still loves us so much that He pours Himself out for each and every one of us.
Lord, have mercy on me…a sinner!